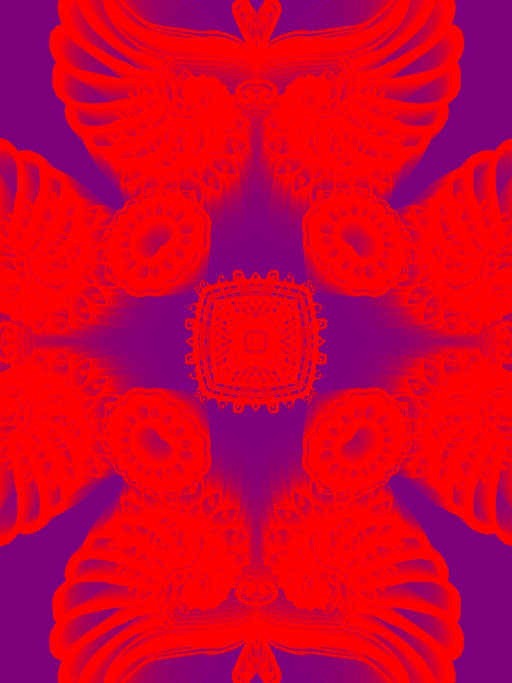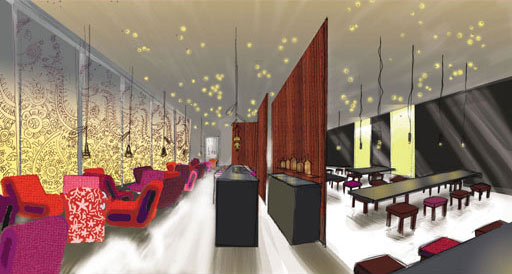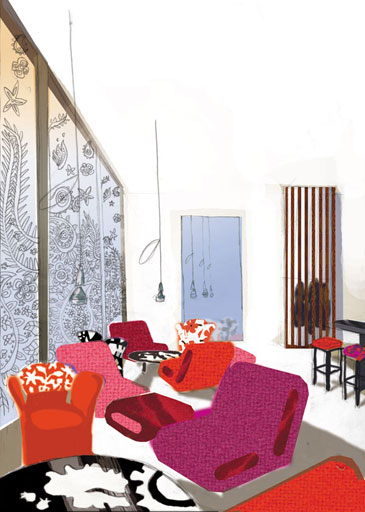 Anakana Menu
2005
I produced this interactive menu installation through Rom and Son ltd.
Anakana opened in London's trendy Old Street with the aim of updating the traditional Indian restaurant in a modern canteen style setting. Rom and son were commissioned to design and build an interactive menu display to be mounted in the street window.
The menu we made for Anakana is designed to function not only as as a restaurant menu, but also as an attractor drawing attention to the premises and to the menu itself. The window mounted LCD screen displays animated kaleidoscopic patterns based on traditional Indian henna designs. The patterns pulse and colour shift in response to sound from the street which is picked up by a microphone mounted in the building facade. As users approach the screen and touch a sensor the patterns give way to the menu itself.